Novel Concepts Medical founded by Rachel Alkalay, PhD and based in Tel Aviv is delighted to announce the successful testing of its formulation for the treatment of SARS CoV-2, the virus responsible for the Covid – 19 pandemic.
The testing methodology of the two binding tests of the virus to the cell receptors was devised by Dr. Alkalay, who is the inventor of these formulations
The testing led by Tracey Campbell, PhD was carried out by the Centre for Microbial Chemical Biology at the Michael G. DeGroote Institute for Infectious Disease Research, McMaster University, Canada.
The first test demonstrated the ability to disrupt the SARS-COV-2 spike- ACE2 receptor interaction which is a therapeutic target for COVID-19.Disruption of this interaction will prevent viral entry into cells.
The second test demonstrated the ability to disrupt the TMPRSS2 which represents an additional therapeutic target for COVID-19.
The third test demonstrated an anti-viral activity in cell culture.
The testing program concluded that: "The NCM formulations act on multiple targets required for SARS CoV-2 infection. This has been demonstrated by in vitro enzyme testing and cell culture assays with a surrogate human coronavirus. This data suggests that these formulations are potential candidates for treatment of SARS CoV-2 infections."
Contact Dr. Rachel Alkalay by using her LinkedIn.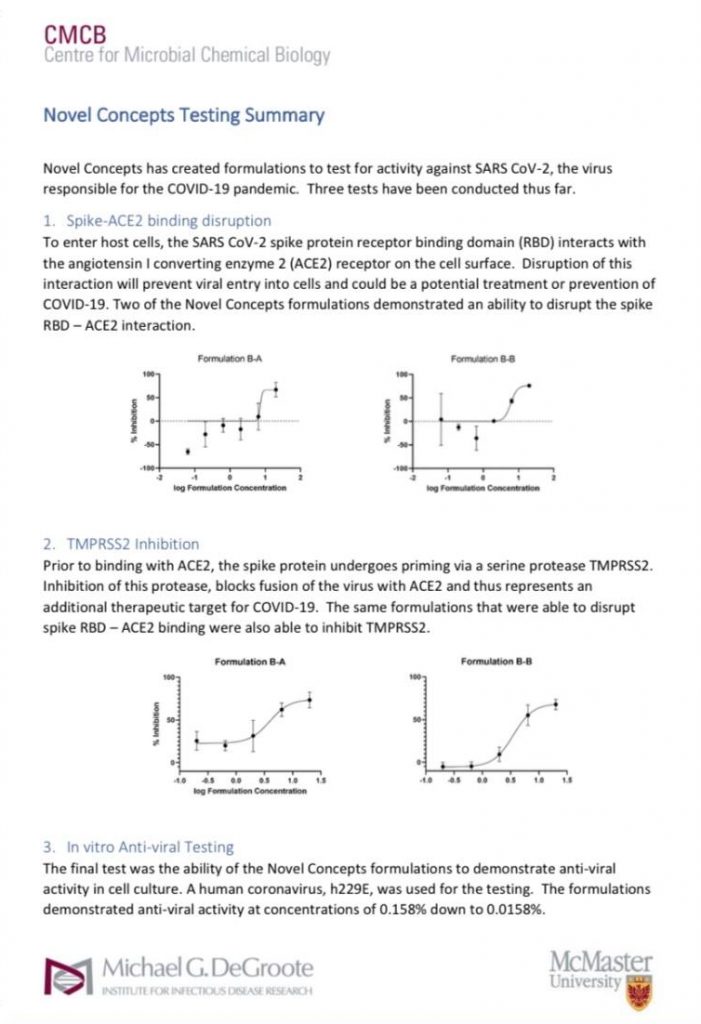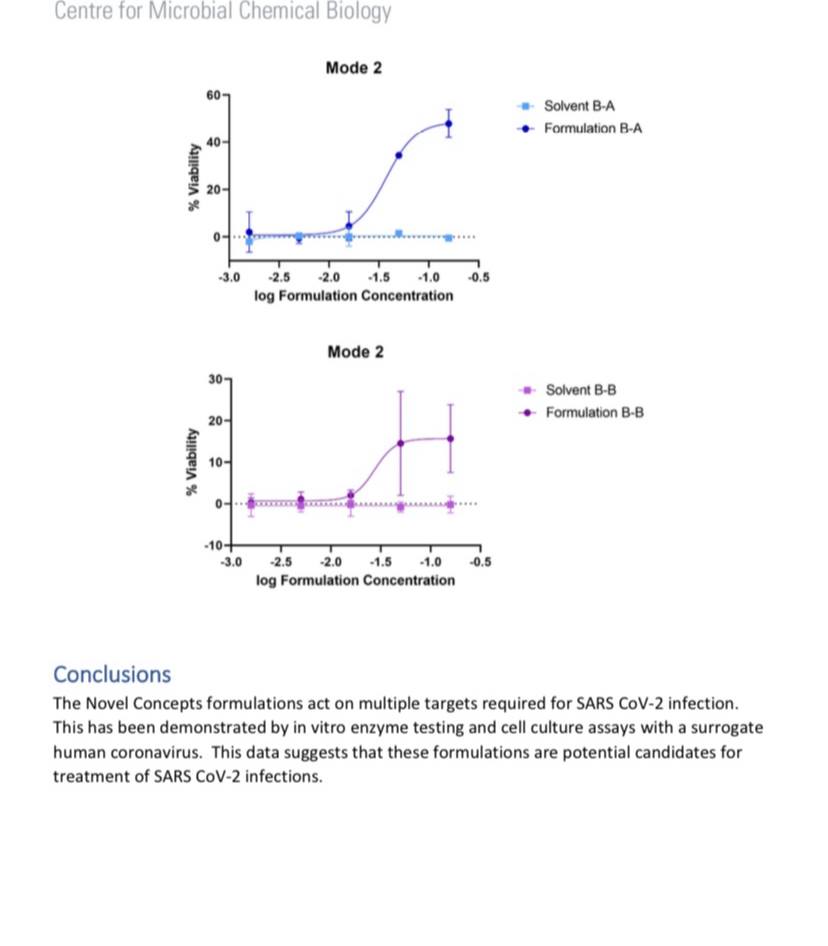 Click on the images to enlarge