Diabetes: Type I and Type II
According to the World Health Organization, 422 million people worldwide have diabetes, and approximately 1.5 million people die from it each year, making it the ninth leading cause of death worldwide.
The current medical literature holds that diabetes can increase the risk of other serious medical conditions, including blindness, kidney failure, heart attack, and stroke. It can also increase the risk of amputation of the legs and feet. 
However, our research found a very potential link between many additional severe diseases and high sugar in the blood, including dementia and obesity, and in fact, our research suggests that sugar in the blood is the cause of most severe diseases.
Support for these associations can be found in our pre clinical and first clinical studies.
Cracking the so called 'Sugar Code' and the impact of these cracking on a long list of serious diseases is at the core of our work
As of early 2022, eighty percent of the world's adults aged 65 and over have at least one chronic disease.
Our work at Novel Concepts Medical is about improving what science calls "healthspan," or the number of years that people can live well without disease.
Our results clearly show that this mission is possible. With your support to our self-funded start-up, together we can make it happen faster.

High Sugar and Diabetes Patients
We are delighted to share the results of three of our numerous volunteers whose glucose has reduced significantly within a few weeks.
CASE 1
Glucose went down from 111 to 100 for this Israeli who is diagnosed with pre-diabetes.
This volunteer has only received our medicine and no other treatment ,
No side effects have occurred.
CASE 2
For the results of our second volunteer – please see the blood results of our breast cancer patient as described in the Cancer Section.
CASE 3
A patient with diabetes and high cholesterol
This volunteer patient has been diagnosed with diabetes.


He was given our treatment from 17/12/2021 until 6/1/2022.
His glucose level, which was

100

on 16/12/2021, went down to

81

by 6/1/2022.
His cholesterol went down from

256

to

244.
CASE 4
This volunteer is a Type 1 diabetes patient who is taking insulin.
On April 10 and 11 we gave him different amounts of our formulation -double amount on April 11. 
These are his results. 
His weekly average before starting our treatment was 182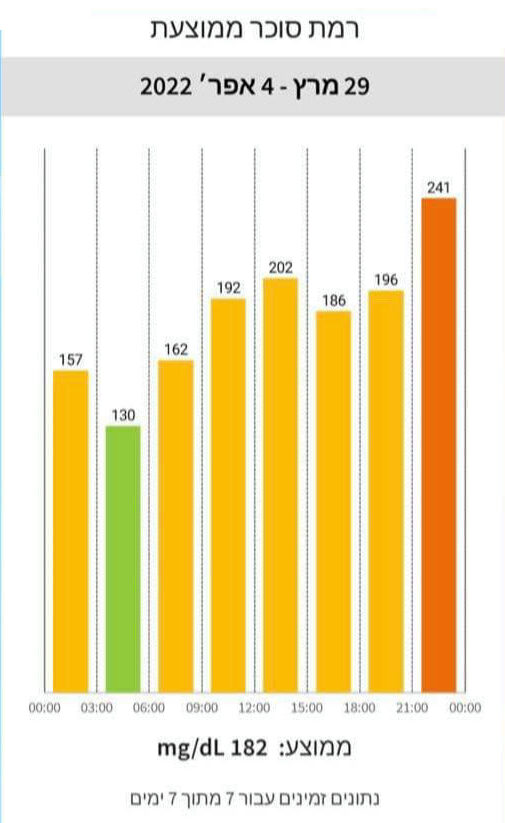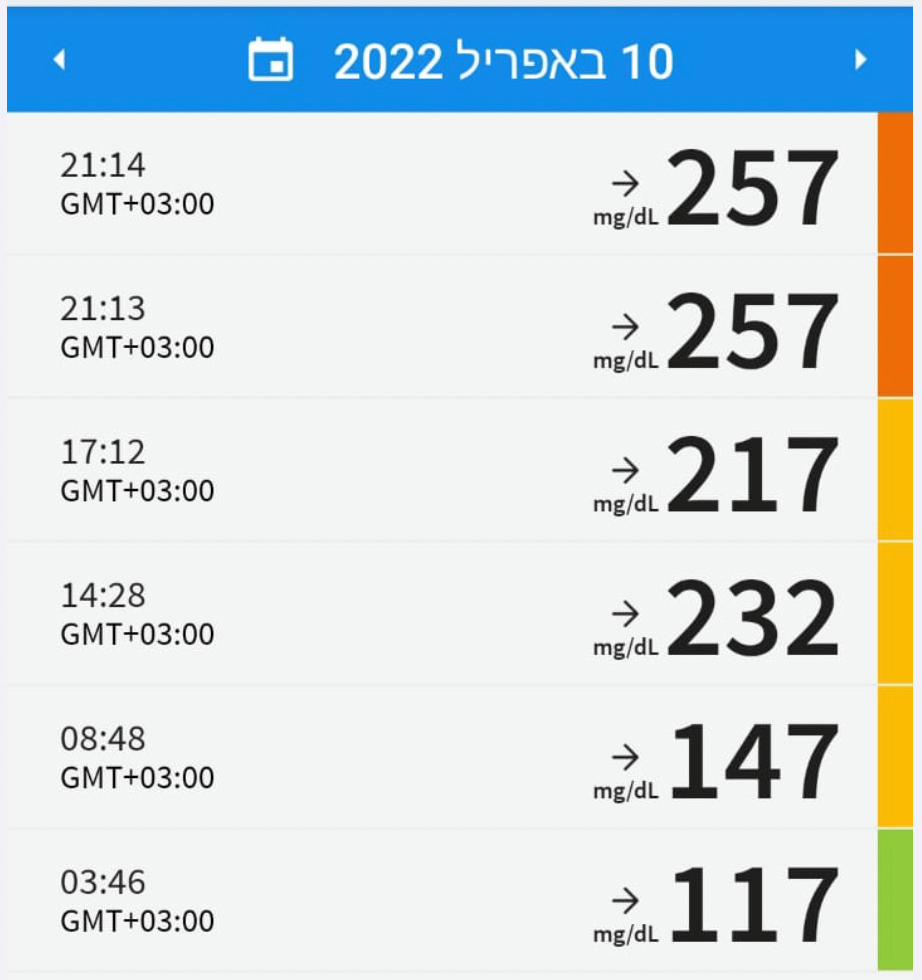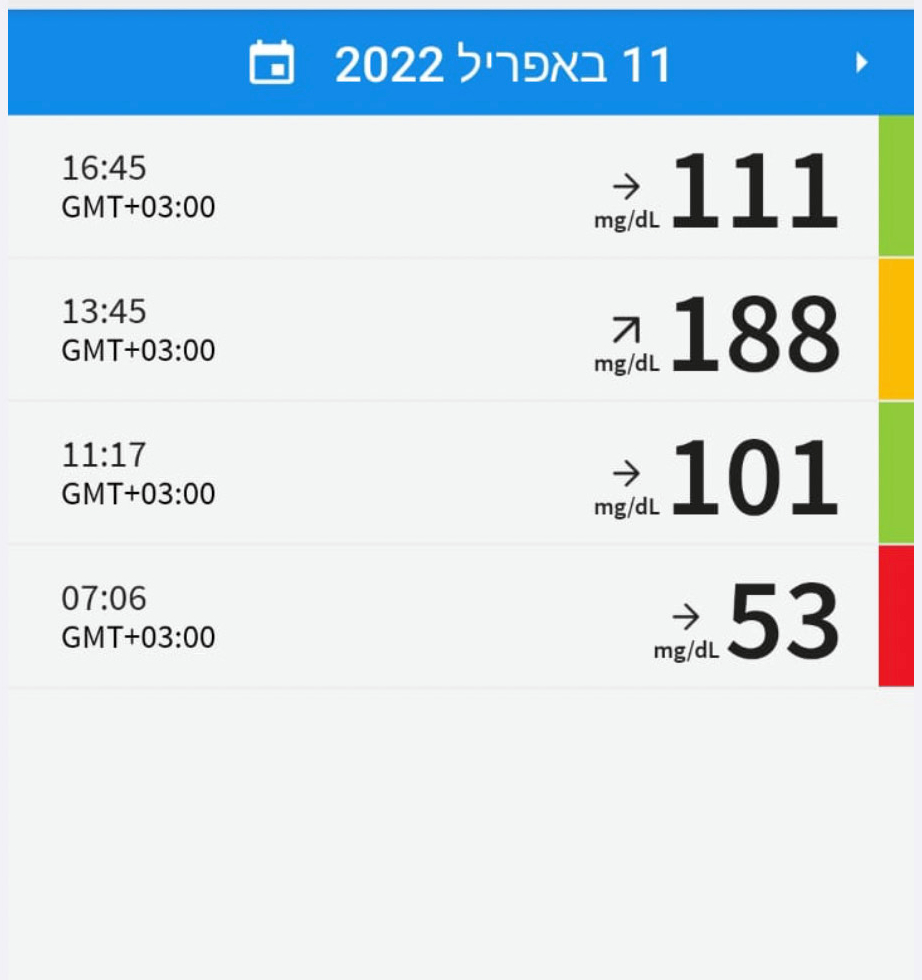 CASE 5
An exclusive treatment for a pre diabetes patient.
Started on August 12 until August 30
Here are the results:
Before the treatment : A1C was 5.9 on 23/7/2023
After the treatment :A1C was 5.68 on 30/8/2023
Blood test result before the treatment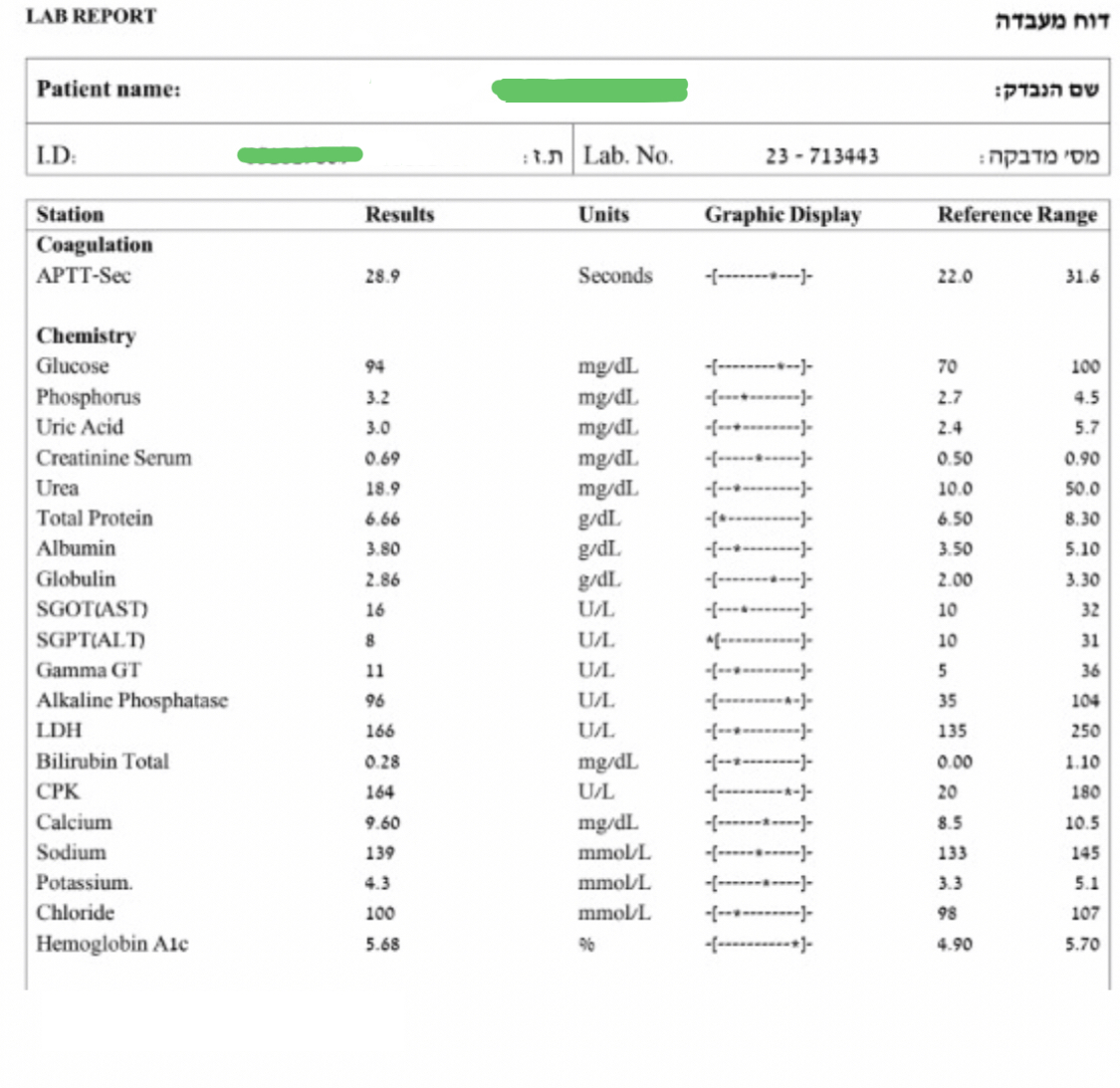 Blood test result after the treatment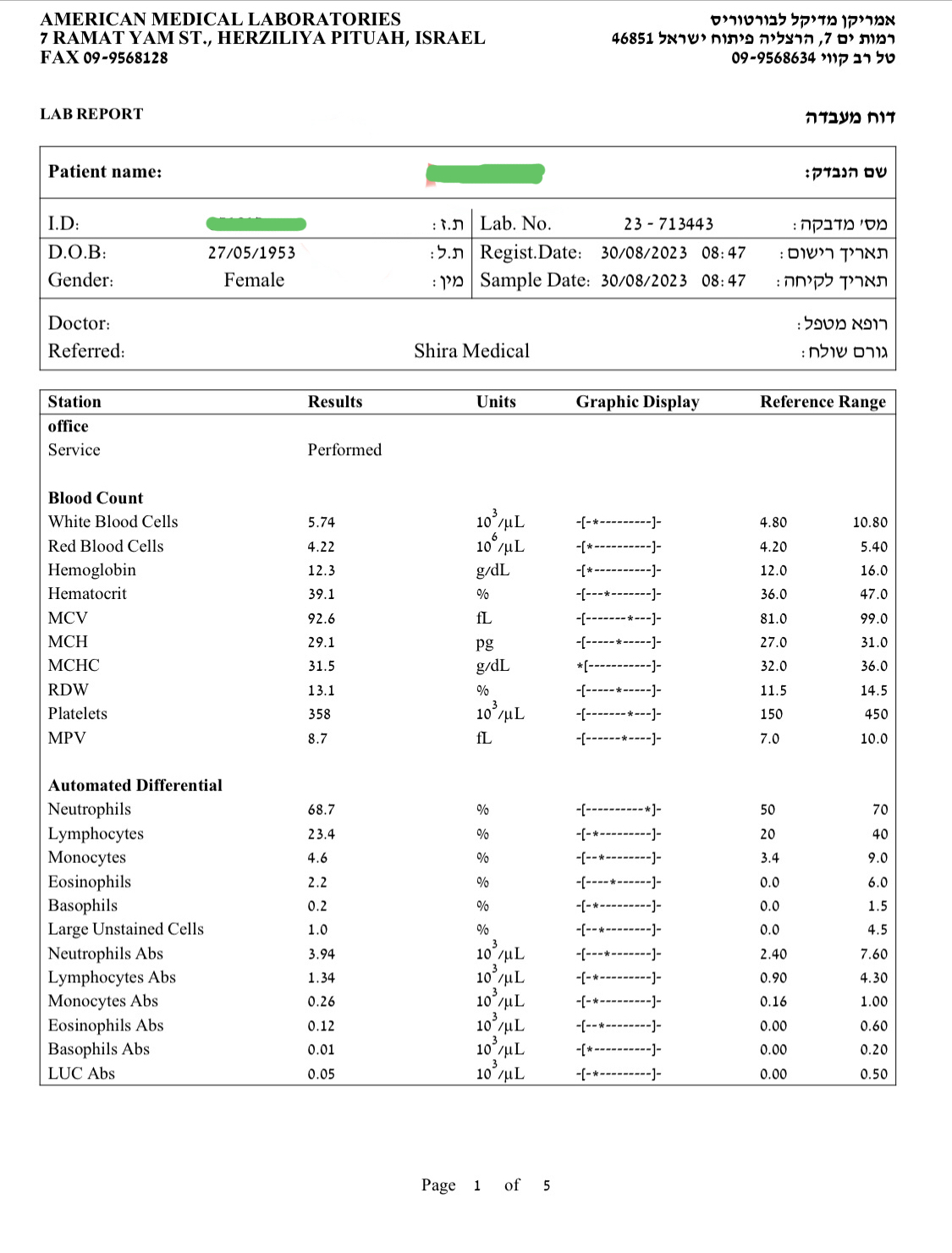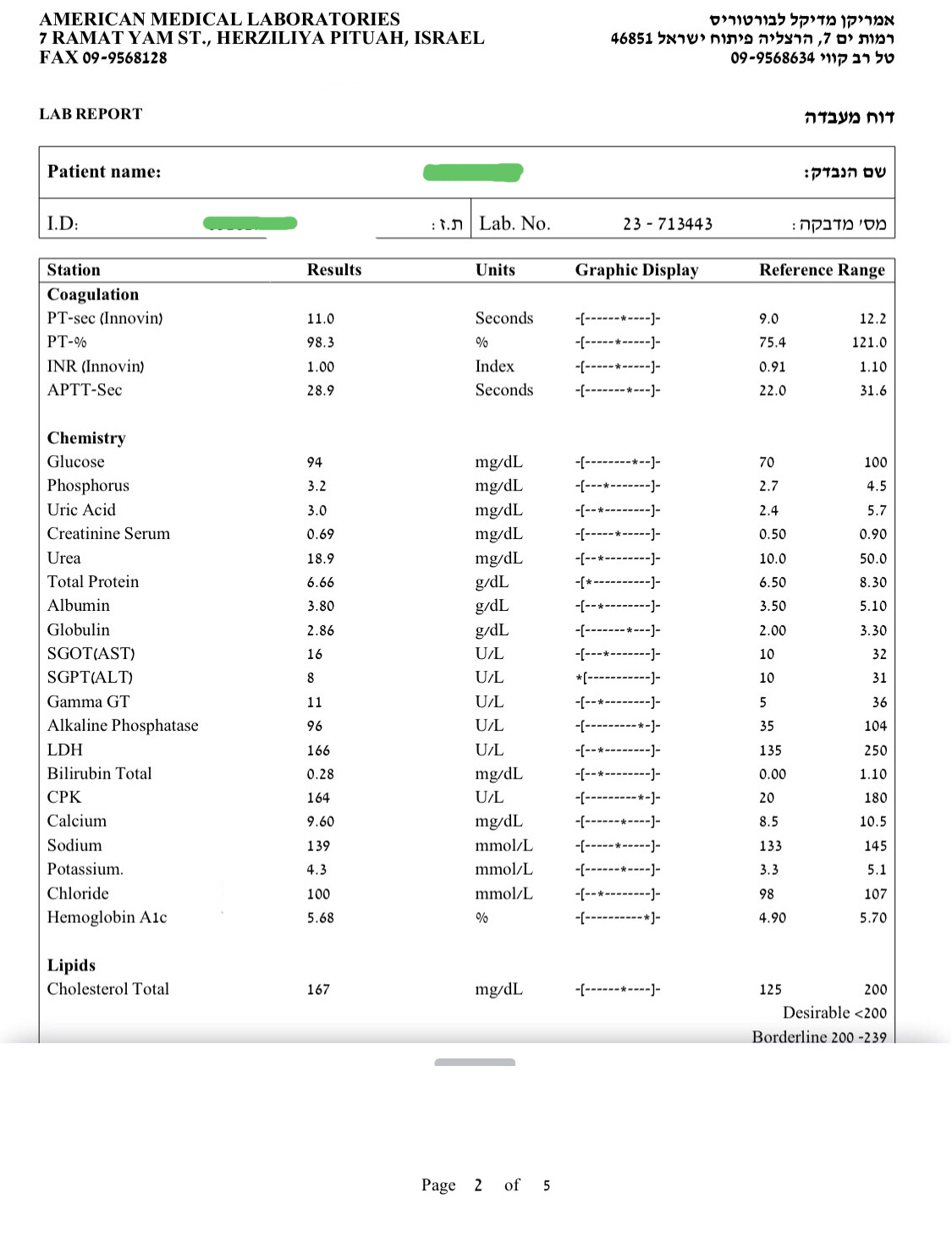 CASE 6
A pre diabetes patient who was also a dementia patient of the company in 2021/22 and his memory improved significantly then.
After this round of treatment another improvement has been reported with almost zero times of forgetfulness .
Exclusive treatment started on August 12,2023
No side effects have been reported
Here are the results:
Before : 3/7/2023
A1C =6.1
Phosphorus =2.24
After : 30/8/2023
A1C =5.95
Phosphorus =2.3.
Blood test result before the treatment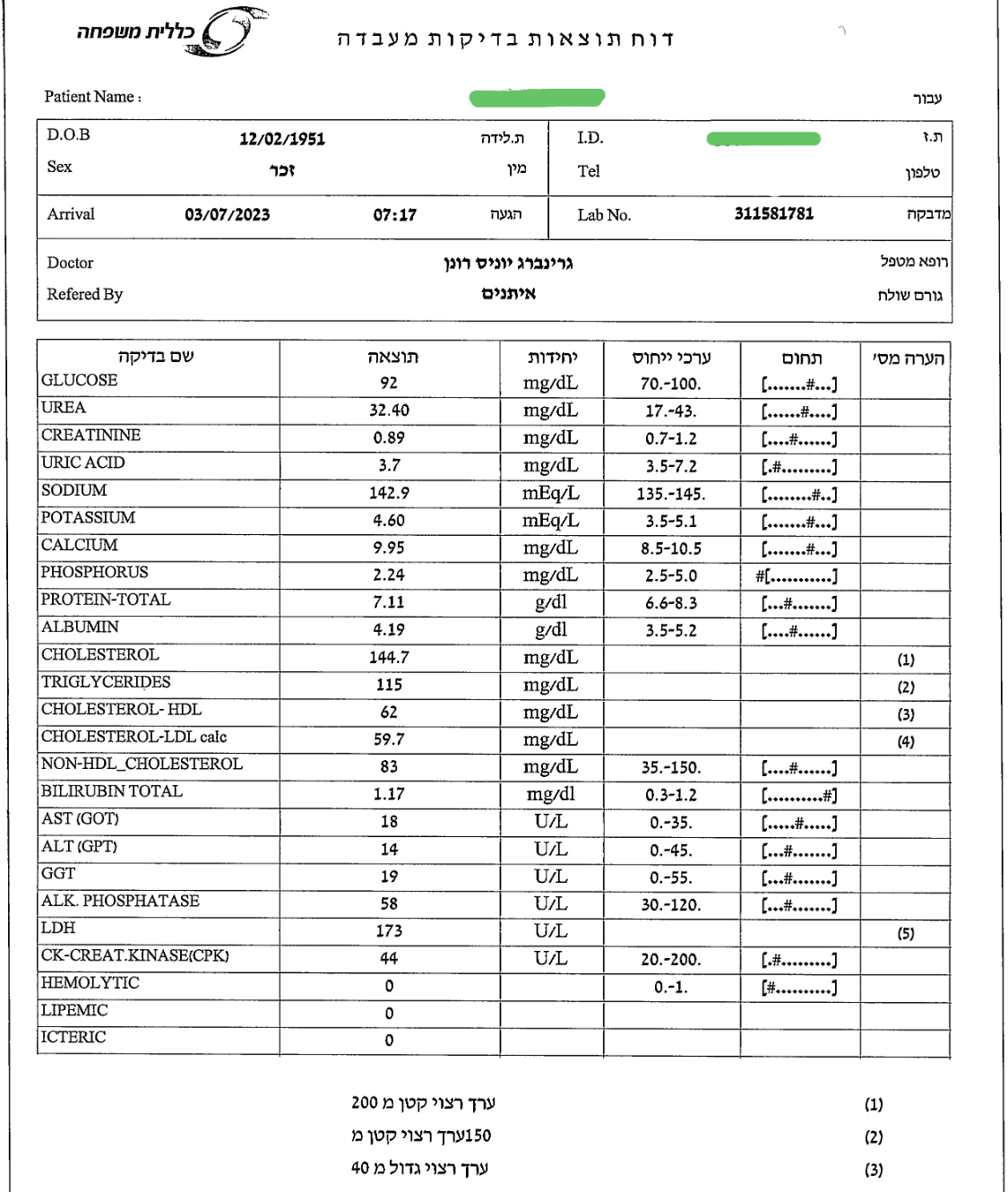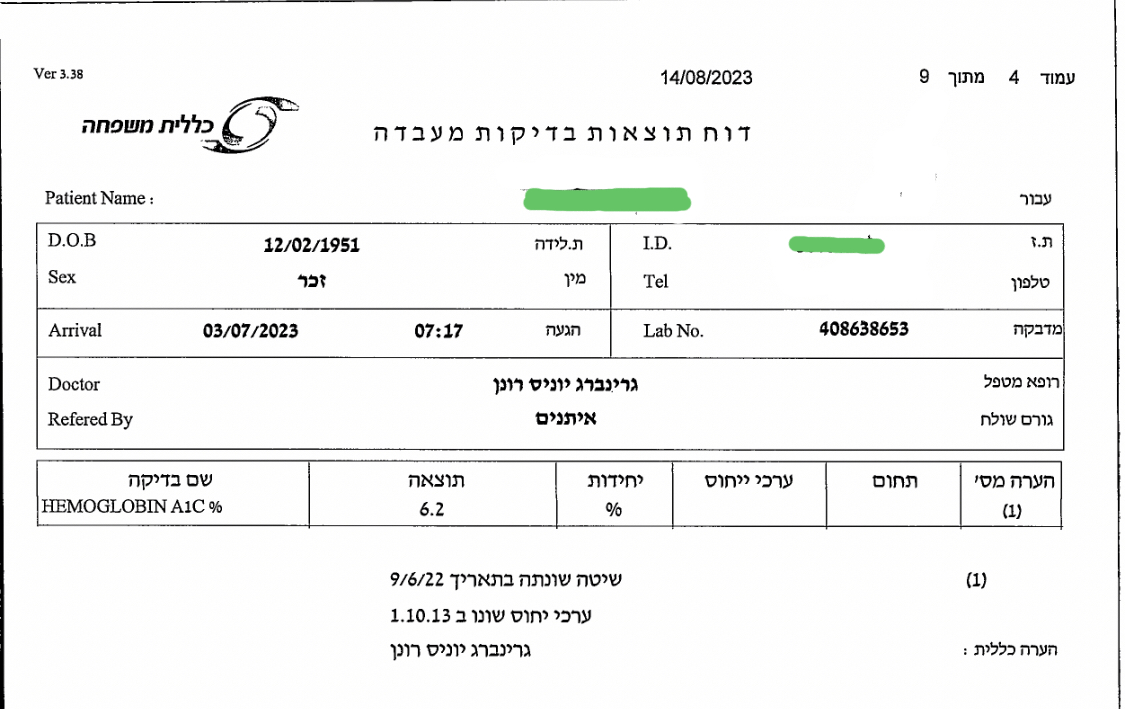 Blood test result after the treatment