Dr. Rachel R. Alkalay's main goal in establishing Novel Concepts Medical (NCM) and investing her own resources and full-time work in research and development of plant-based lifesaving cures is to make a positive difference in the medical world to help save people's and animals' lives with effective plant-based cures.
​She was born in Israel and has worked for over 20 years in Israel, New York, and London as a legal advisor for start-ups and entrepreneurs and as a lecturer in the field of patents and intellectual property.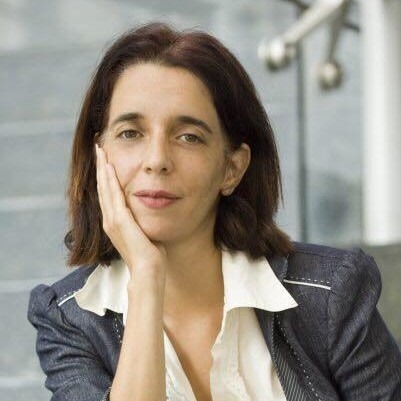 She holds an LLB and LLM from one of the top Universities in Israel and a PhD in law from Queen Mary University in London. Her book and articles were mentioned by the Israeli Supreme court as pioneering a new field of law in 1998 – the liability of Internet Service Providers to content posted by others. Her PhD is suggesting a reform in the digital copyright laws.
Innovation was always a part of Rachel's main field of interest since the five years she worked as a computer programmer and computer officer in the Israeli Army as a graduate of Mamram, the IDF's elite computer systems division.
But it was only when the COVID-19 pandemic started, shortly after she completed her PhD, that Rachel shifted her focus from over four years of research and lecturing at Queen Mary University of London to establishing her own company.
​Growing up in Israel, in almost every family she met, at least one family member was suffering from a severe or chronic disease that had no cure.
​In her own close family, Rachel has lost both her mother and her aunt from cancer in their 70s and 60s. Rachel's first cousin died of diabetes complications and a sudden stroke at the age of 47. Many of Rachel's acquaintances in Israel suffer from sugar problems and being overweight.
Rachel involves her work in research with volunteering in different projects; she has started with the main focus to bring people together and increase wellbeing in the world. In addition, in the early 2000s Rachel worked in the World Trade Center at the law firm of Sidley Austin Brown and Wood and was one of the survivors of the 9/11 terror attacks. Following that, she established a nonprofit organization, ShevetVoice.
Living in Israel, Rachel has her own third-generation farm where she grows citrus fruits and olives and makes her own olive oil. Her father was a professional agronomist with a master's degree in the study of plants and agriculture from the Hebrew University of Jerusalem who fought the Nazis in the British Army. Her mother was a Holocaust survivor.
Rachel chose her beloved dog Simba (2004 -2021) to be in the logo of the company sharing the call to protect animals.